Kid Friendly Vegan Recipes . Everyday Easy Meals, Breakfast and Snacks to eat as a family. Hidden Veggies & Beans, Cheesy things, Choose your own toppings! Lots of Back to school lunches and meals.
Kids can be tough to feed at times. Let's try and make it easier with this compilation of kid friendly vegan recipes! If you have a favorite from the blog that you all love, let me know in the comments!
What kid doesn't love french toast with fruit on top? Take those brown bananas off your counter and make this delicious caramelized banana topping. Your kids will think you're serving dessert first!
What an amazing way to hide some morning veggies! Stuff this delicious mixture in a tortilla and serve up some breakfast burritos with a side of ketchup!
Vegan Sharp White Mac and Cheese.
Cheese Sauce, Crispy Topping. Mac. Win win.
Vegan Gluten-Free Lemon Donuts
Vegan. Gluten-Free. Donuts. Did I mention lemon? & 3 gms of protein per donut. You might eat these before your kids get to them, don't say I didn't warn you.
Fettuccine Alfredo with Mushrooms
Keep getting comments about how this one has been a hit with all the people in the family!
Vegan Broccoli (or any vegetable) Tater Tots
Bite size stuff with hidden veggies. Win
Sweet Veggie Pancakes. Pancakes in any form or shape!
Savory Veggie pancakes. Call them omelets.
Vegan Donuts with Chocolate Glaze
Need I say more?
Get the kids to arrange their favorite veggies in the pot!
Peanut Butter Chickpea Cookie Pie
Is it a pie made out of a cookie or a giant cookie made into a pie? And it has chickpeas! Who cares, your kids will eat all their veggies at dinner to get to this!
Vegan Grill-able Veggie Burger
Perfect for those last few summer bbqs… let them pick their own toppings!
These healthy fries will be a hit with your kids! Another reason to dip something in sauce… a definite winner!
Vegan Pumpkin Sage Pasta with Pumpkin Cream Sauce & Crispy Sage
Kids will ask for second helpings of this pasta with creamy pumpkin sauce!
Halloween will be here before you know it, these Mummy Veggie Dogs are perfect for now and just in time for the upcoming spooky month!
1-Hour Masala Vegetable Pot Pie
Veggies covered in a creamy sauce and topped with biscuits, a guarantee winner at the table. Use spice blend of choice or just some herbs for the flavor profile. Easy biscuits made with puff pastry dough!
Because dips and grilled cheesy things.
Vegan Naan – Plain, Avocado or Garlic Stuffed
Naan bread with a twist! Kids will have fun making these with you!
A delicious, creamy mild dish perfect to serve over rice or with homemade naan bread! Omit the green chile.
Pizza that's easy to eat with little hands, this is a must try!
Everything under the sauce.
Taco Spice White Bean Quesadillas
10 Minutes meals that the kids can assemble!
Oodles of Noodles that are ready within no time and use everyday ingredients.
Garlicky Zucchini Quinoa Cakes
These make great leftovers for school lunches!
Peanut Butter Sweet Potato Curry with Veggies & Peas
This is a kid favorite! Serve over rice or with naan bread for dipping! (After all, dipping anything is a kid-friendly coercion tactic at the dinner table!)
Teriyaki Tofu Stir Fry Over Quinoa
Simple and delicious, this recipe is sure to be a winner at the table!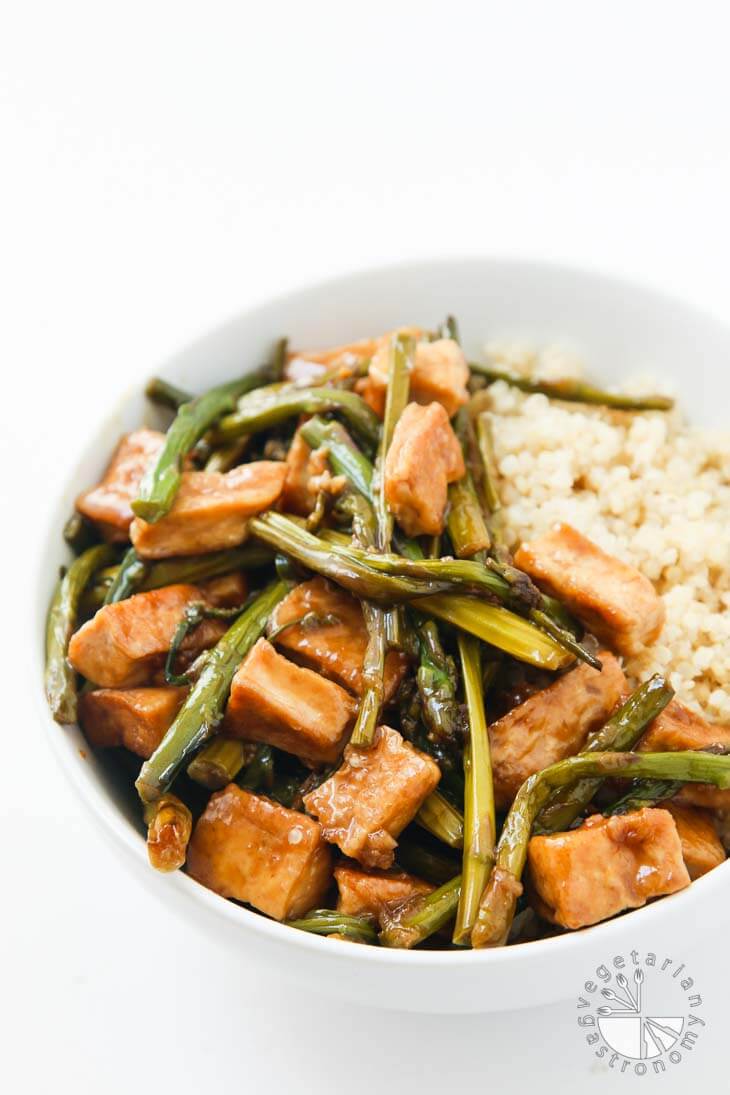 Oven Roasted Onion and Cheese Chickpeas
What! Chips in Chickpea form? Treat packed full of fiber, great for movie night!
Vegan Shepherd's Pie with Chickpeas & Sweet Potato
Dig out those extra small casserole dishes and make one for each person!
Easy Veggie Vegan Pizza with 20-Minute Crust
"I do it myself, Mommy!"
Make this recipe into individual sized pizzas and let them decorate their own with all the veggies they want!
Sweet & Sour Chickpeas, Peppers & Broccoli
What a great way to get your kids to eat their veggies & fiber! Kids love the pineapple in this recipe!
Pesto and cheesy is the choice of pasta for my niece. tomatoes are too red.
Vegan Almond Butter Mousse Strawberry Parfait
This is a dessert you can feel good about!
Turmeric Carrot Muffins with Chia & Coconut
These high fiber muffins are great for busy school mornings.
Beat the heat with some delicious, naturally sweetened popsicles!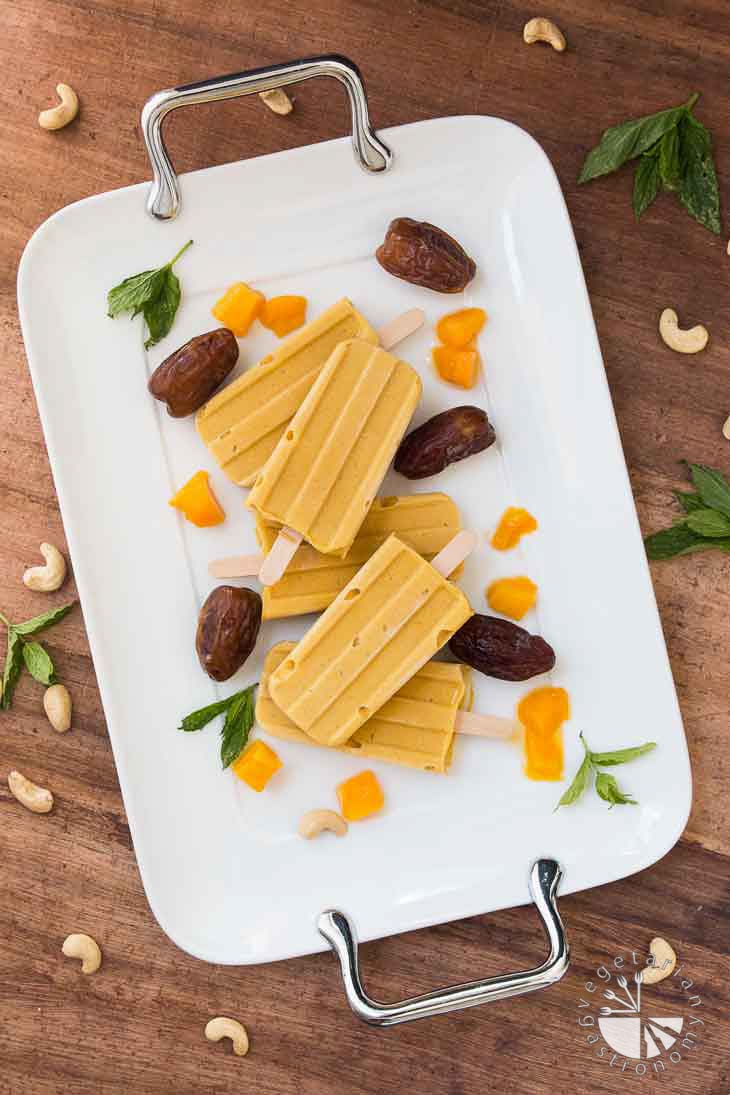 Maple Bacon Peanut Butter Waffles
Waffles…………………………..
Peanut Butter Chocolate Banana Muffins
A 1-bowl recipe your kids will surely love!
Top with whatever you want Tostadas. Get the kids to make their own on the tostada station
Lentils or Beans, roasted potatoes or veggies under heaping salsa and guacamole. Always a fave
Make your own Nacho bar to get everyone working. Make all from scratch or use some store bought elements. Choice of whihever beans, roasted veggies, Easy Nacho cheese sauce that takes 10 minutes, Salsa, pickled jalapenos, avocado and the lot.
Potato Carrot Cheese Sauce Mac and Cheese
Veggies in Cheese Sauce! Reduce the black pepper
Vegan Chocolate Peanut Butter Ice Cream Pops
There are still warm summer days ahead of us so whip up some of these delicious, healthy popsicles!
Recipes like these can also be found in my Cookbooks !